EYEBROWS
Eyebrows are one of the most important features on your face. Regular upkeep and maintenance assures for a beautiful set of eyebrows. We've all been through phases of over plucking, but the natural trend is timeless and here to stay!
There are different ways of shaping your eyebrows. Which ever method you prefer, make sure you don't thin out your natural eyebrows. As you age, hair in this area has a tendency to not grow back as prominently.
Waxing
Treading (my favorite)
Tweezing
Along with these methods are numerous products to grow, shape and fill eyebrows. I myself prefer a natural look, easy application and a non-smudging formula. Filling in your eyebrows a bit can change the entire look of your face. Select the product that's right for you by making sure it's the right color and formula for your skin type.
When applying products on your eyebrows follow these tips:
Brush eyebrows upright to have a clean start.
Start filling your eyebrows from the outer part of your eye, working towards the front.
Once you're at the middle, high point of your eyebrow... STOP and start filling in the front.
Now that both ends are shaped and filled, go back and fill in the middle of your eyebrows.
This process helps create an even shape.
Here are some of my favorite eyebrow products: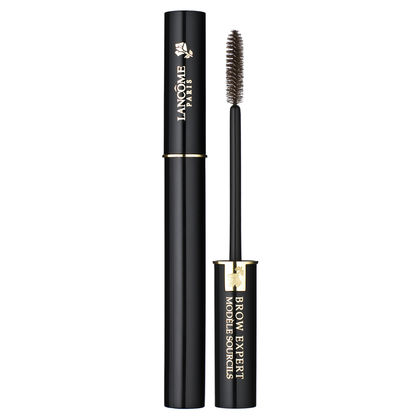 These type of products are great for beginners. They are fast and easy to use!
Lancom | Modele Sourcils | Click to buy: Lancome
Benefit Cosmetics | Gimme Brow Volumizing Gel | Click to buy: Benefit Cosmetics